About Nuttall Associates
CHEMICAL BROKERS
William E. Nuttall founded Nuttall Associates Chemical Brokers in 2003. He has been in the chemical business since 1983, with a career in sales and sales management in both the manufacturing and distribution sectors. Bill has covered territories across the southern and southwestern U.S. and Latin America and is conversant in Spanish.

In the chemical industry, Bill is past president and an active member of the Carolina Chemical Club, sits on the Board of the Southeastern Chemical Conference and is a member of the Piedmont Society for Coatings Technology.

Bill is an honors graduate of The Citadel, Charleston, SC, and lives in Charlotte, NC, with his wife, Sharon, where he is an active member of St. John's Episcopal Church and the Rotary Club of Charlotte South.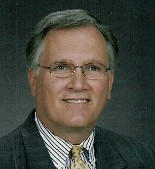 William E. (Bill) Nuttall
President/CEO